Tailscale VPN
What is Tailscale?​
Tailscale provides a Virtual Private Network (VPN).
Tailscale lets you easily manage access to private resources, quickly SSH into devices on your network, and work securely from anywhere in the world.
Start Using Tailscale​
To get started, install Tailscale on a personal computer or mobile device.
Sign up for a Tailscale account.
Download Tailscale on a personal computer or mobile device.
Follow the directions in Tailscale Quick Start to connect your personal computer or mobile phone to your Tailscale network.
Connect PrintNanny to Tailscale Network​
Click the PrintNanny OS link in the Actions & Quick Links menu. This will open PrintNanny OS's Mission Control dashboard.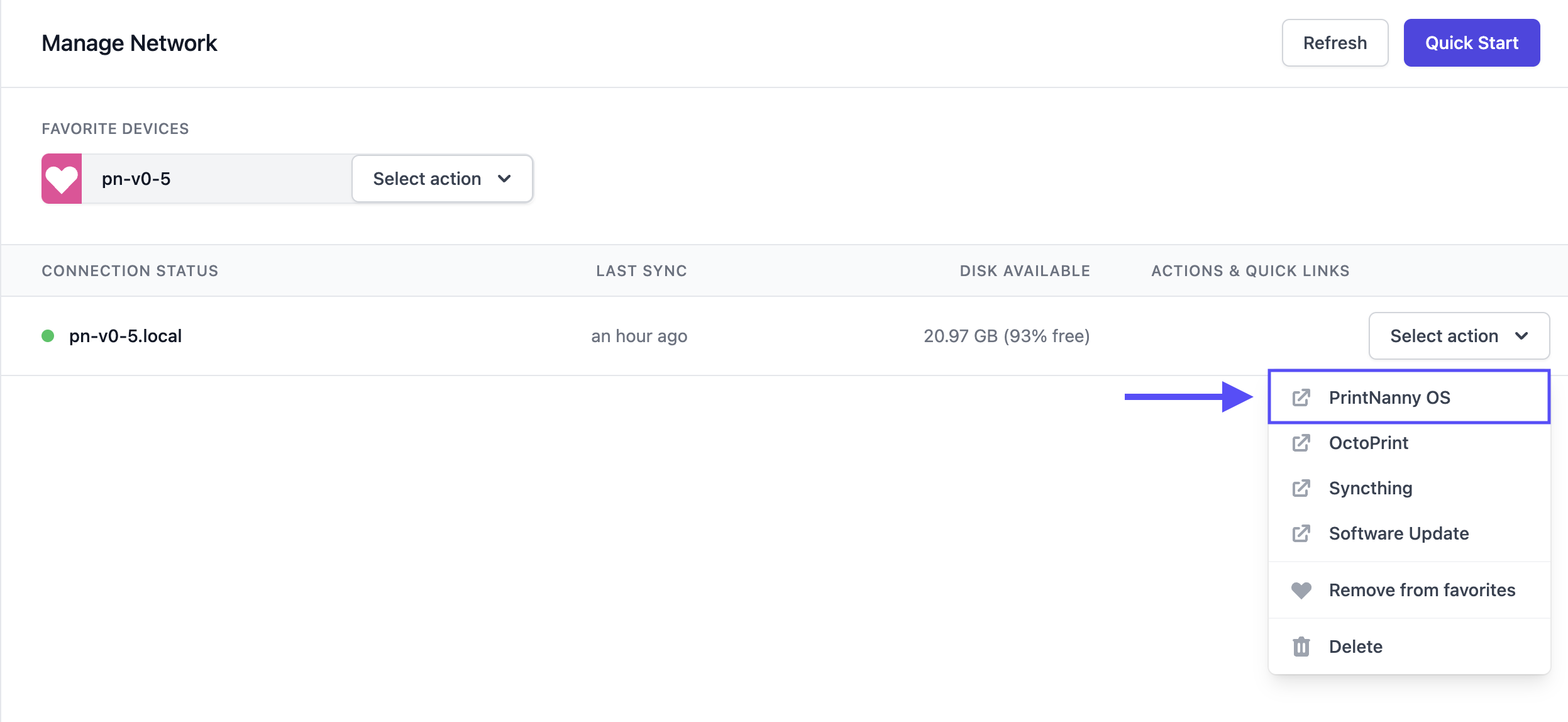 Scroll to the Other Services section and Enable Tailscale by clicking the switch-toggle. When the Tailscale service is ready, you'll see a notification: Tailscale is now available


Open the Quick Links menu and click Add Device to Network

Click the Login button to log into your Tailscale account and finish setup.