PrintNanny OS Image
This section will walk you through writing a PrintNanny OS image to your SD card.
1. Install Raspberry Pi Imager​
Download and install Raspberry Pi Imager.
2. Download PrintNanny OS image​
Browse to the PrintNanny OS releases page and download the latest .wic.gz file.

3. Burn Image to SD Card​
Open Raspberry Pi Imager. Click the Choose OS button, then select Use custom at the bottom of the menu.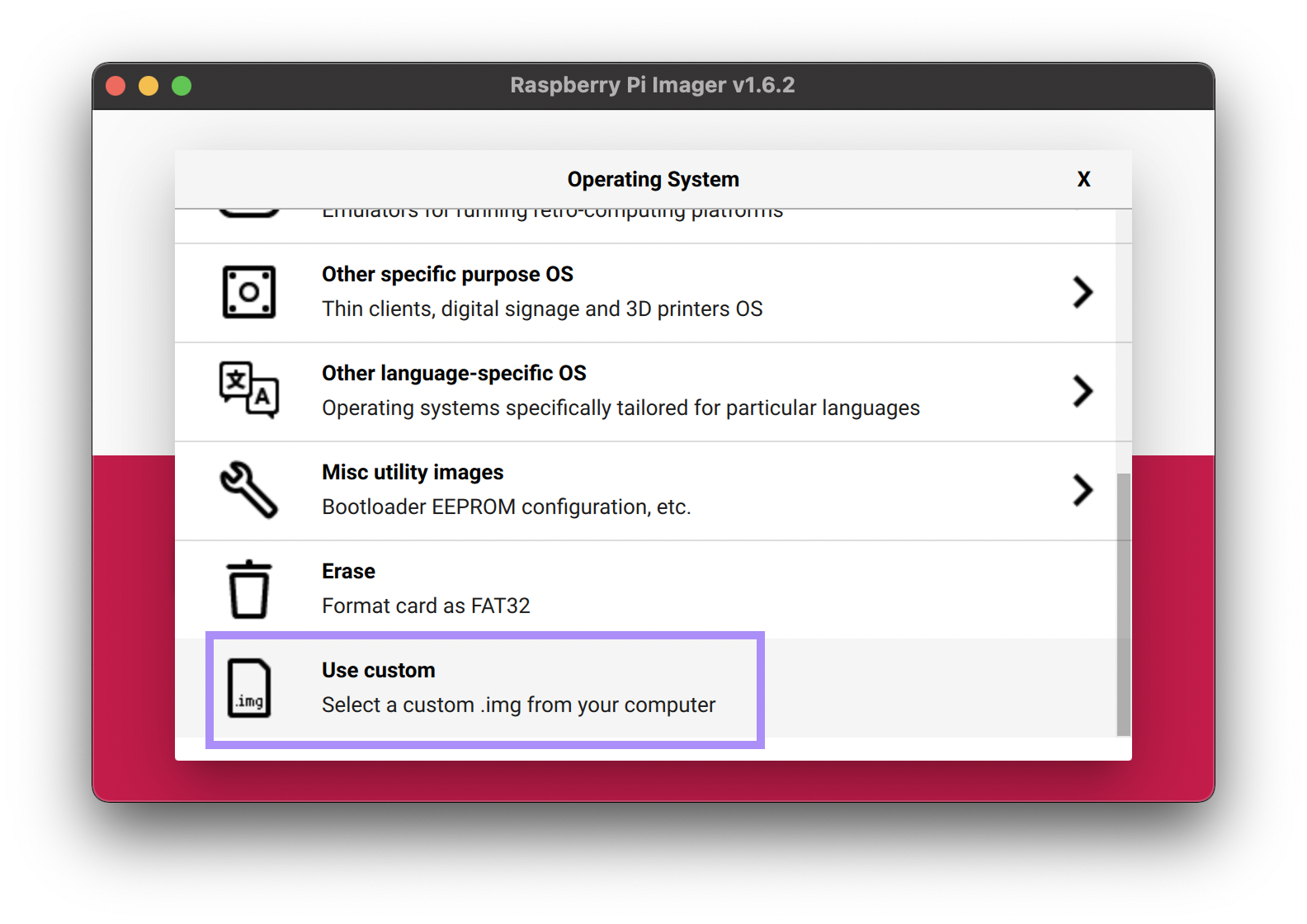 .
Click the Choose Storage button and select your MicroSD Card from the menu.
Click the ⚙️ Gear Icon or press ctrl + shift + x to open **Advanced.
Set the hostname of your Raspberry Pi (must be unique on your network.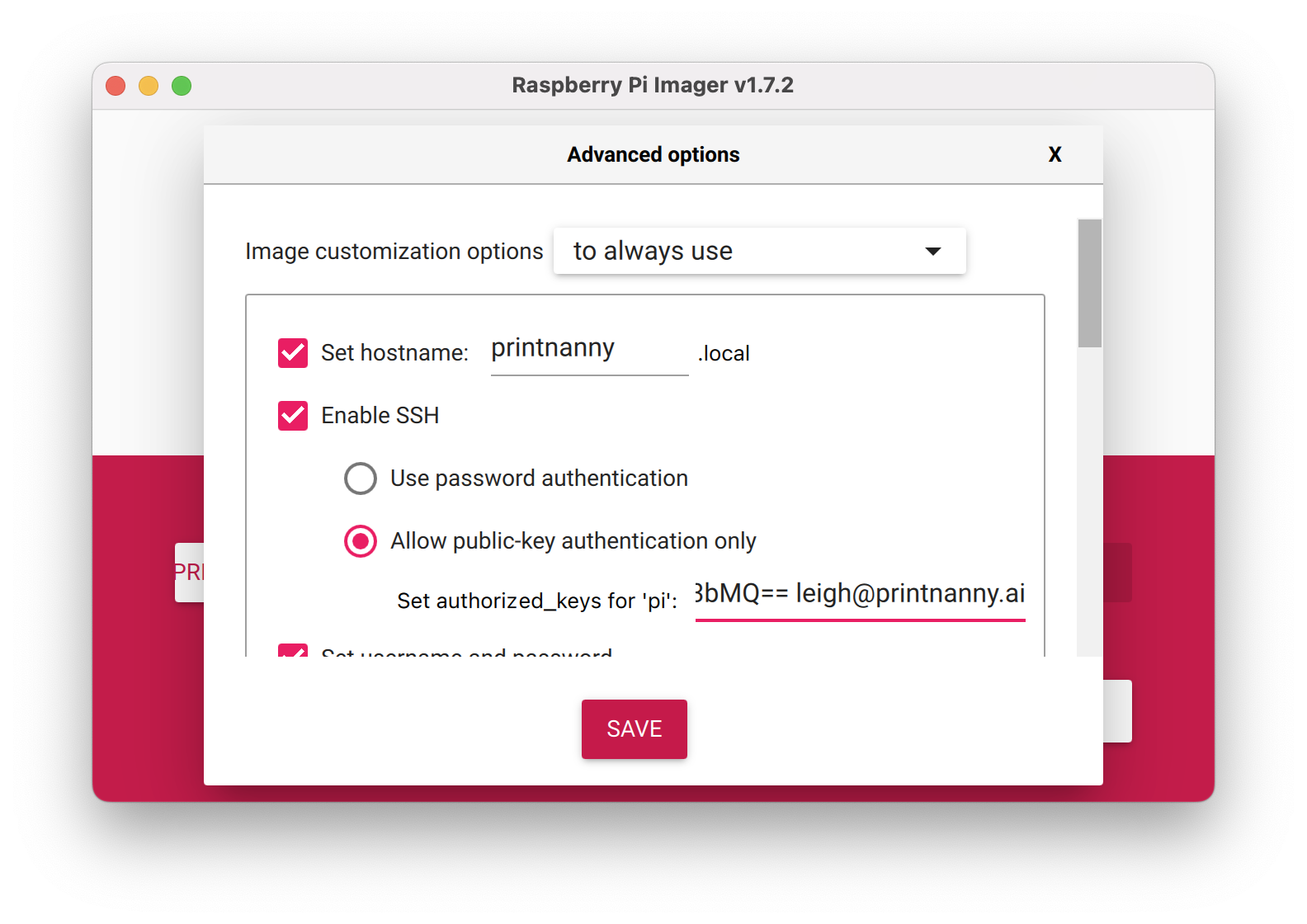 .
Check the Enable SSH box and set a password for your Pi.

If you prefer to use SSH authentication, provide your public key instead

Configure your wireless LAN SSID and passphrase.

Set your locale and keyboard layout.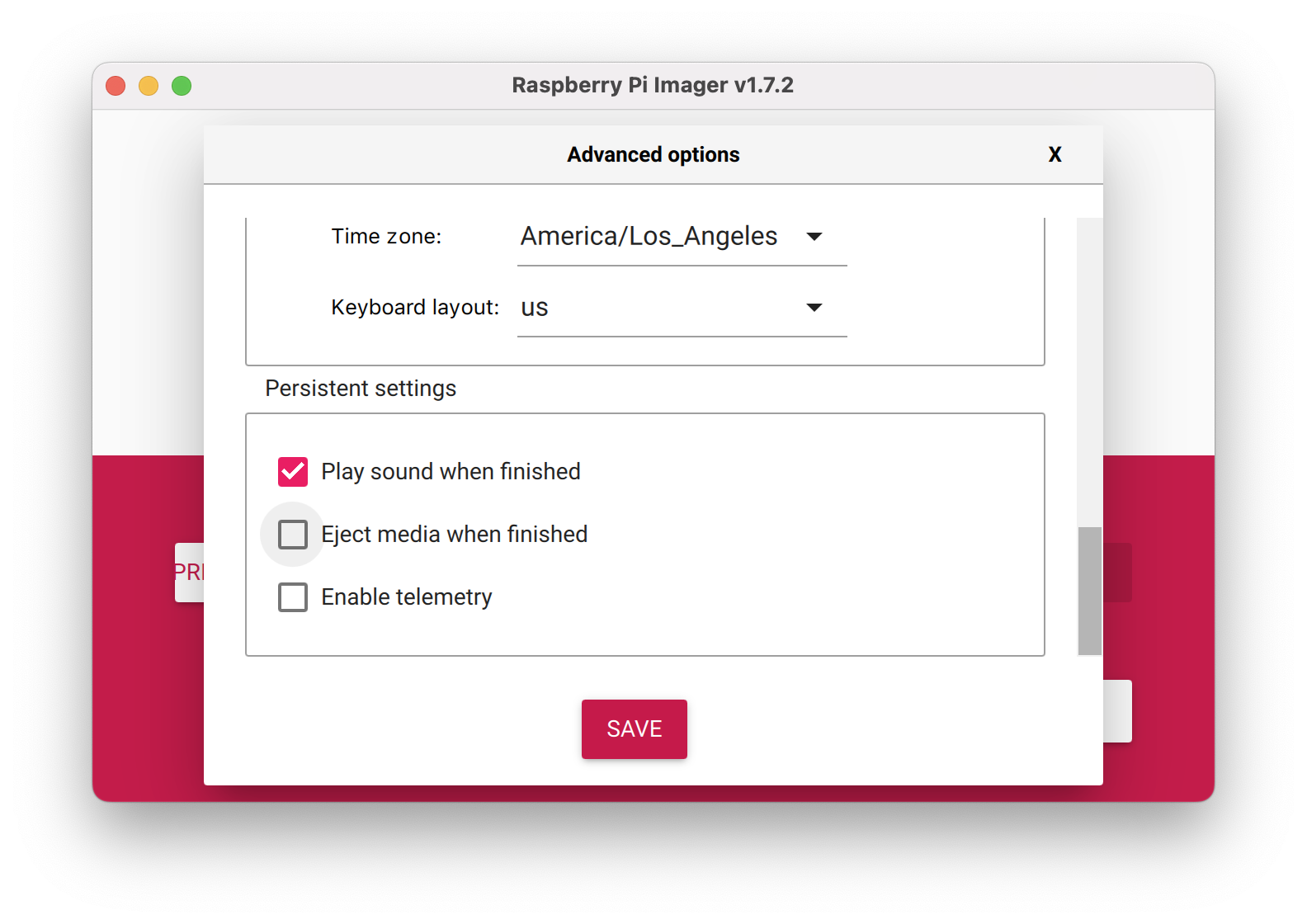 .
Click Save to save your settings and then Write to burn the image to your SD card.