v0.6.x (Feldspar Langdale)
✨ What's New?​
As usual, you can see detailed development updates in Github's milestone tracker.
Exciting new updates in Emerald include:
Timelapse Videos​
You can now use PrintNanny to record videos in .mp4 format. Videos are automatically backed up to PrintNanny Cloud.
To start a recording:
Open PrintNanny OS Mission Control dashboard > Camera tab
Click/tap the Start Recording button.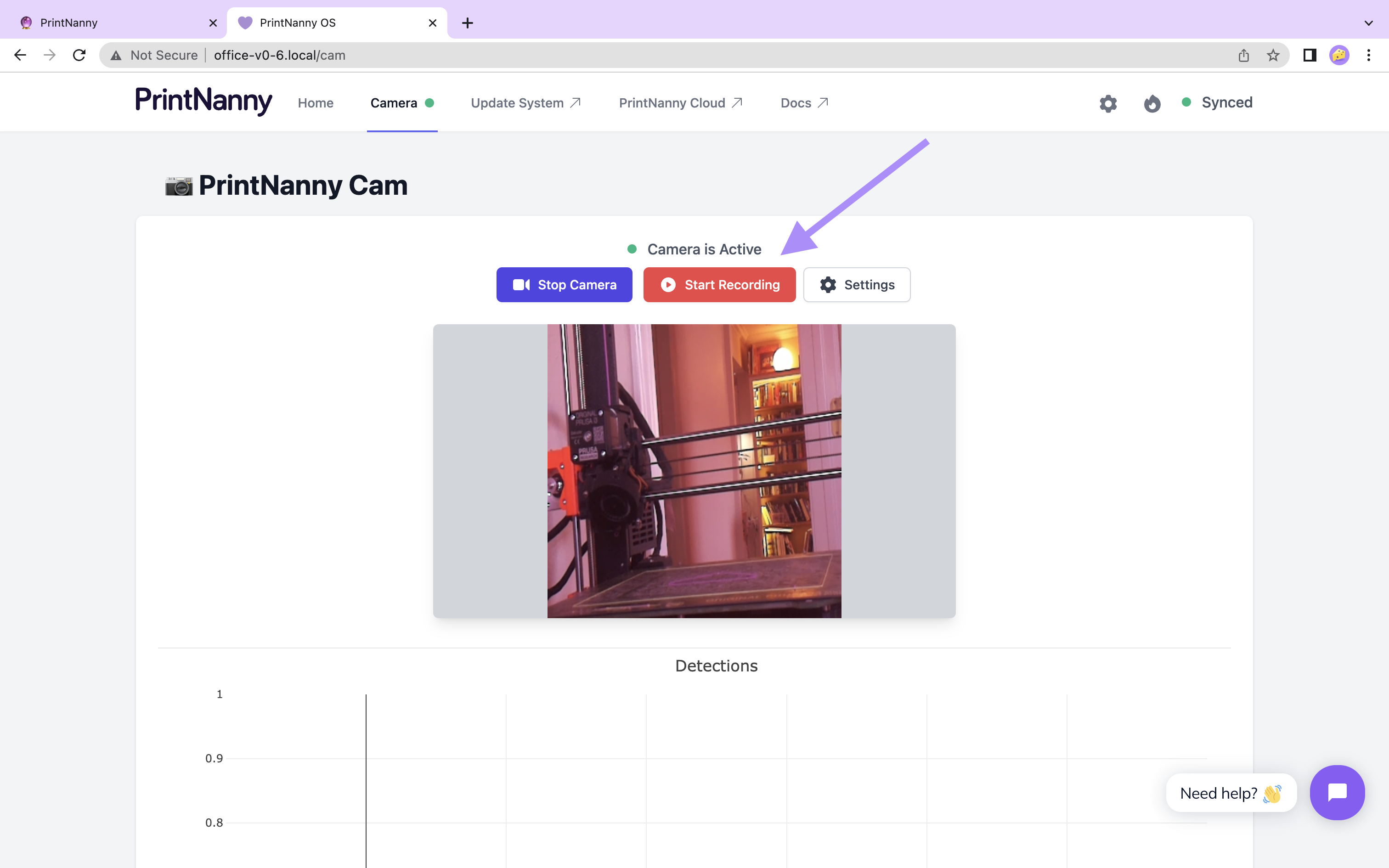 .
Click/tap the Stop Recording button to end the recording.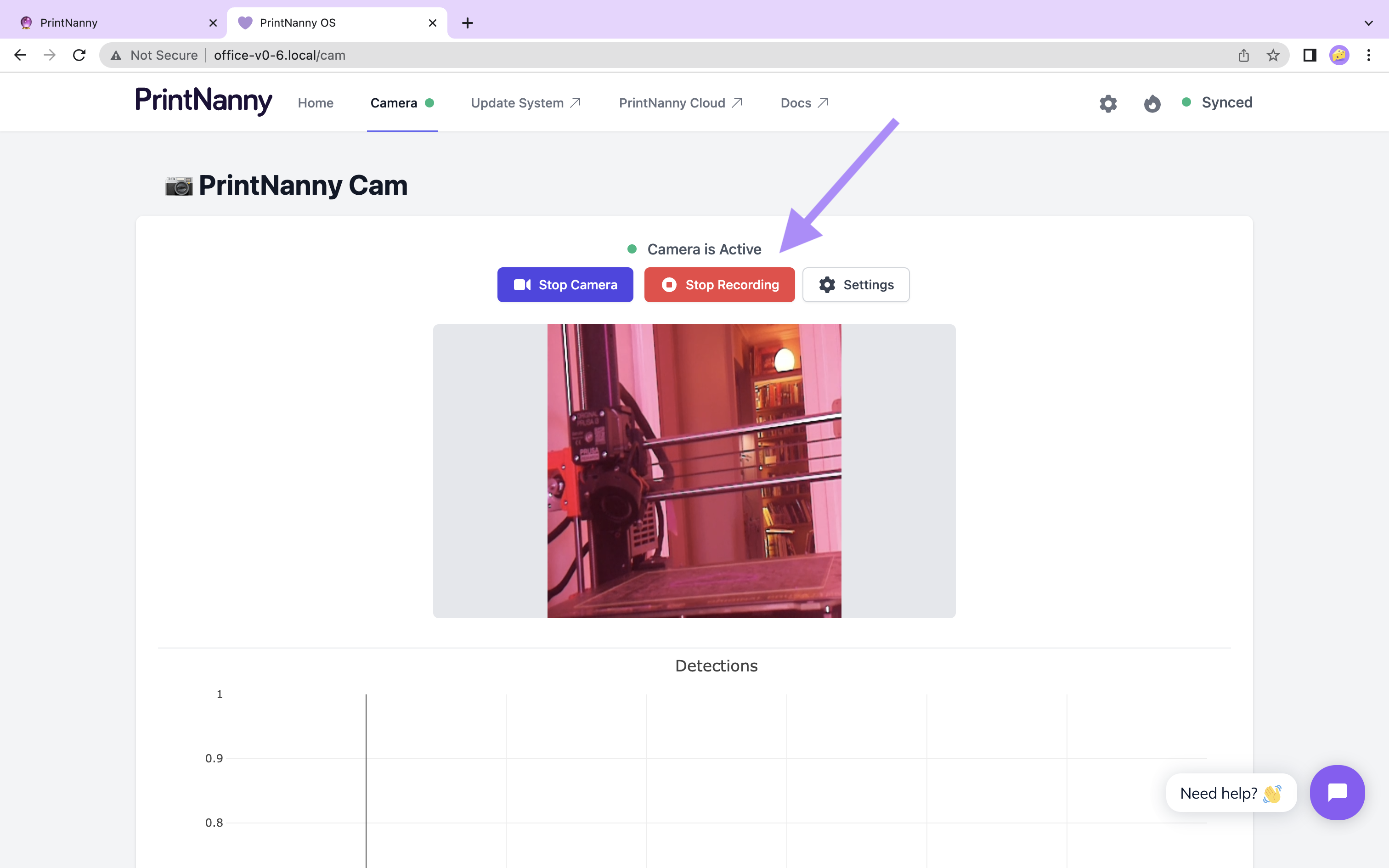 .
To manage automatic backups to PrintNanny Cloud:
Open PrintNanny OS Mission Control dashboard > Settings menu (gear icon)
Click/tap the Camera settings tab.
Enable/disable Save recordings to PrintNanny Cloud
Click/tap the Save button to apply your settings.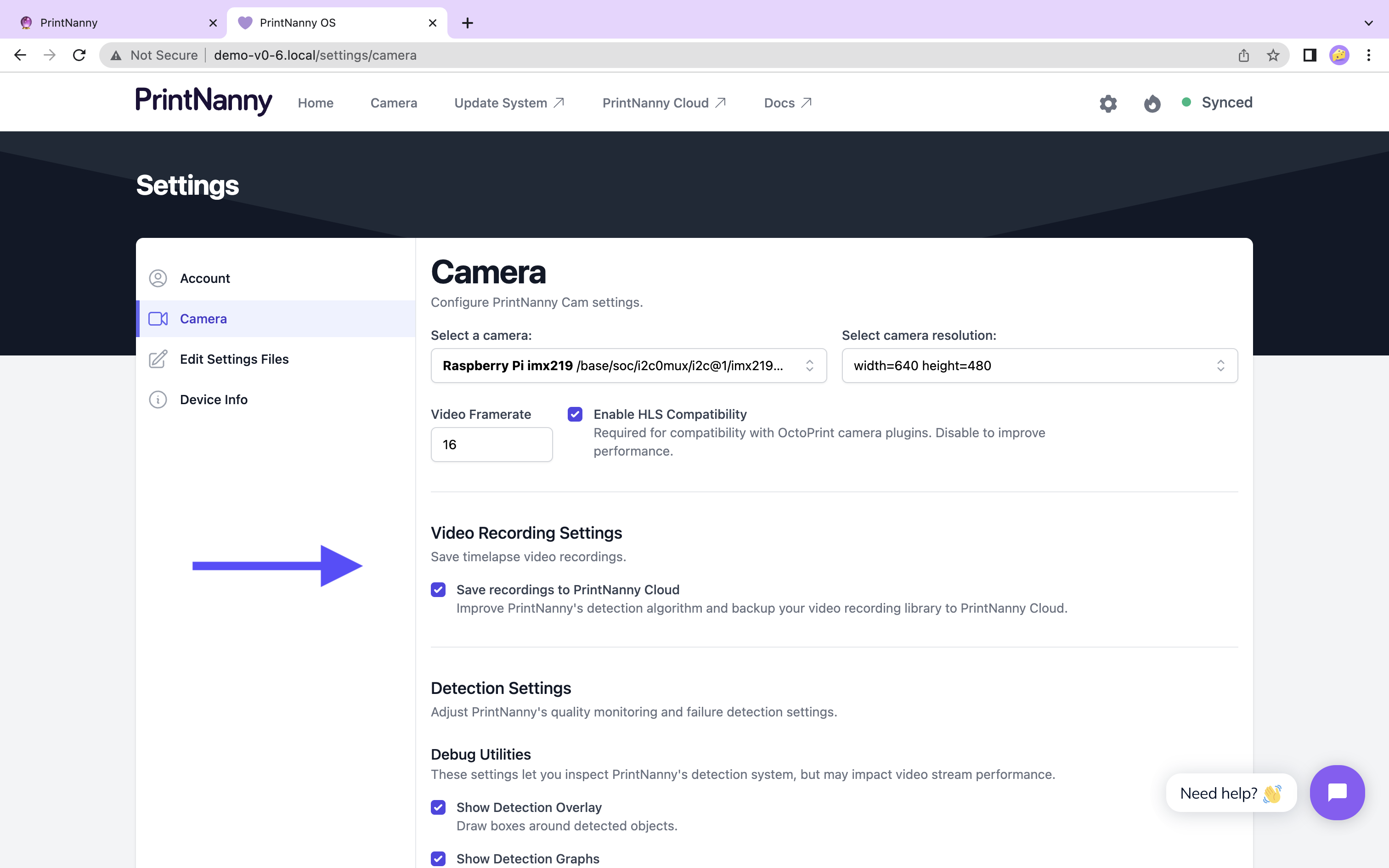 .
tip
PrintNanny workflows are coming in v0.7.0 (Febuary 2023), which will support workflows like:
When a print job starts, automatically start a recording
When a critical failure is detected, pause the 3D printer job and then send an email link to the recording.
🐛 Bug Fixes​
🛣️ Roadmap​
v0.7.0 is scheduled for March 2023, with an exciting preview of no-code workflows for your 3D printer farm.
You'll be able to create custom workflows, starting with PrintNanny's alert system. Stay tuned for exciting updates, like integration with Zapier.
Patch Releases​
v0.6.1​
Released January 27th, 2023
v0.6.2​
Released February 1st, 2023
v0.6.3​
Released February 2nd, 2023
v0.6.4​
Released February 7th, 2023
v0.6.5​
Released February 18th, 2023
v0.6.6​
Released March 31st, 2023
v0.6.7​
Released April 25th 2023
v0.6.8​
Released April 26th 2023