Update PrintNanny OS
info
Check this doc each time you upgrade PrintNanny OS.
The directions are subject to change during the Beta.
PrintNanny OS can be updated in place, which means you don't have to re-image your SD card to enjoy the latest features.
1. Download .swu update file​
Browse to the releases page and download the latest .swu file.

Click the "Update" button to open device update UI.​

3. Click or drag/drop the .swu file into the update UI​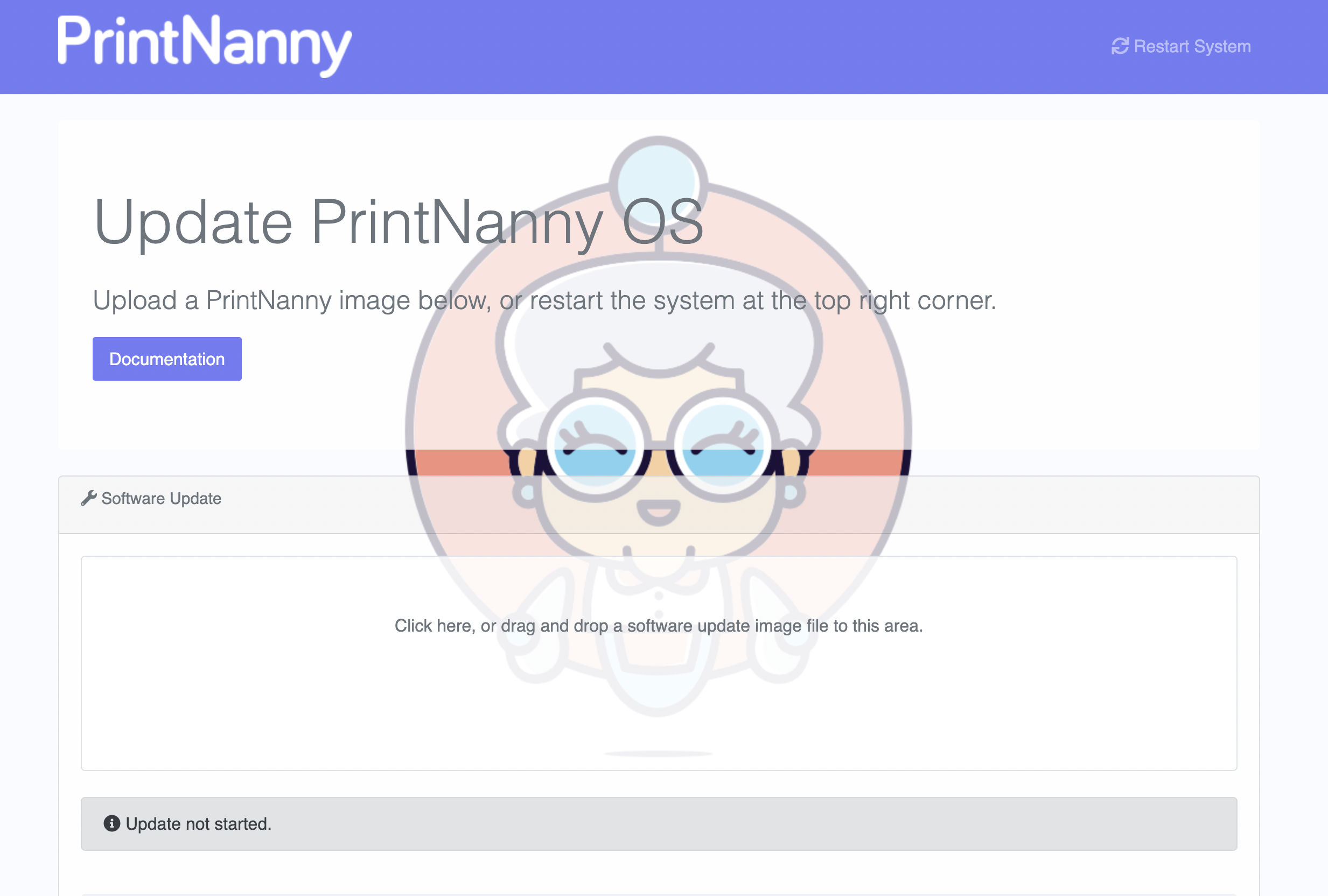 4. Wait for the update to finish​